24 likes
109 spotted
1 garage
29/08/2023 updated
04/02/2019 uploaded
73% data filled
PRO Gallery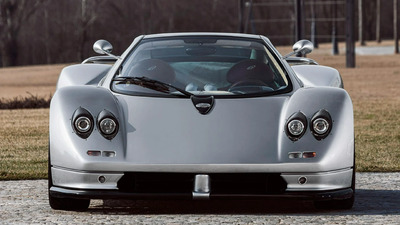 Credit: Petrolicious.com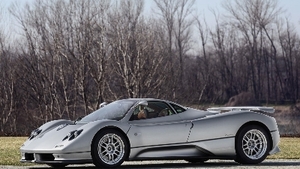 Credit: @paganiautomobili
Credit: Petrolicious.com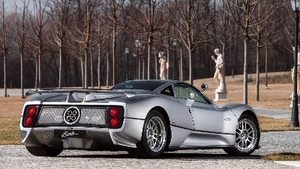 Credit: @paganiautomobili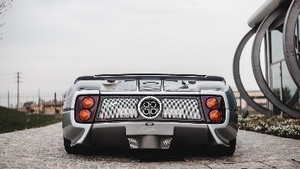 Credit: Petrolicious.com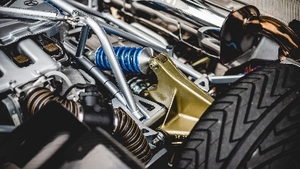 Credit: Petrolicious.com
Credit: Petrolicious.com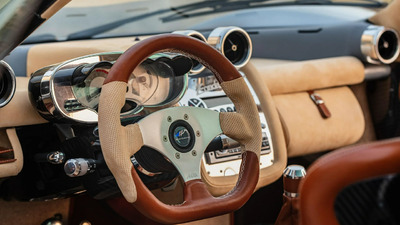 Credit: @paganiautomobili
Details
Plaque Number
Member Only / 5
VIN
Gold Member Only
Chassis
Member Only
Model Year
1999
Plate
--
Color
Grigio Montecarlo
Interior
Brown Leather
Original Market Specification
--
Transmission
--
Drive
LHD
Last known km/miles
--
MSRP
--
Status
Prototype
Datasource
--
Sale Link
--
Information
Built to Commemorate 20 Years of Zonda
"Restored" through the Pagani Rinascimento Program in 2018/2019
Presented to the public at the 2019 Geneva Motor Show for the Zonda's 20th anniversary
1 of 2 remaining Zondas with original AMG 6.0L V12 and with original C12 rear wing.
Color inspired from Mercedes-Benz's Group C cars.
Spec matched to original Zonda #76005 spec with restoration.
Location History

San Cesario sul Panaro, Emilia-Romagna, Italy InfoDisplayed at the Museo Horacio Pagani

Modena, Emilia-Romagna, Italy InfoPagani 25th Anniversary Display '23

Saint Moritz, Grisons, Switzerland InfoAttending the ICE St. Moritz 2023

Milan, Lombardy, Italy InfoDisplayed at the World Debut of the Pagani Utopia

Scarperia e San Piero, Tuscany, Italy InfoDisplayed at Mugello Circuit

San Cesario sul Panaro, Emilia-Romagna, Italy InfoDisplayed at the Museo Horacio Pagani

Riyadh, Riyadh Province, Saudi Arabia InfoRiyadh Car Show 2021

Modena, Emilia-Romagna, Italy InfoMotor Valley Fest 2021

San Cesario sul Panaro, Emilia-Romagna, Italy InfoDisplayed at the Museo Horacio Pagani

Modena, Emilia-Romagna, Italy InfoMotor Valley Fest 2020

San Cesario sul Panaro, Italy InfoDisplayed at the Museo Horacio Pagani

North Miami, Florida, United States InfoBriefly Stored at Prestige Imports Pagani of Miami

Miami, Florida, United States Info2020 Miami Concours

North Miami, Florida, United States InfoDisplayed at Prestige Imports Pagani of Miami

Greenwich, Connecticut, United States InfoIn Storage

New York, New York, United States InfoPagani: The Story of a Dream

Stamford, Connecticut, United States InfoIn storage

Dawsonville, Georgia, United States InfoPagani Raduno - The Drive 2019 Track Day

Braselton, Georgia, United States InfoPagani Raduno - The Drive 2019

Greenwich, Connecticut, United States InfoDisplayed at Miller Motorcars

Farmington, Connecticut, United States InfoDreamride 2019

Monterey, California, United States InfoMonterey Car Week 2019

Chichester, United Kingdom InfoGoodwood FoS 2019

Chantilly, France InfoChantilly Concours 2019

Monza, Italy InfoPagani Open Day 2019

Modena, Italy InfoMotor Valley Fest 2019

Milan, Italy InfoOn Display

Hong Kong, Hong Kong InfoZonda by the Bay 2019

Geneva, Switzerland InfoUnveiled at the 2019 Geneva International Motorshow (March 2019)
Gallery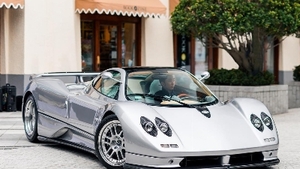 Credit: @clueless_spotter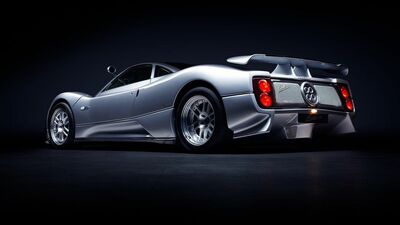 Credit: Ultimatecarpage.com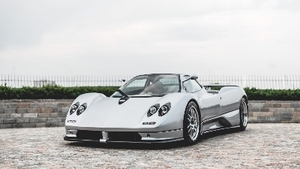 Credit: Petrolicious.com
Credit: @paganiautomobili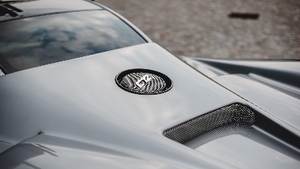 Credit: Petrolicious.com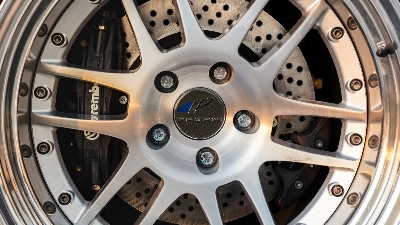 Credit: @paganiautomobili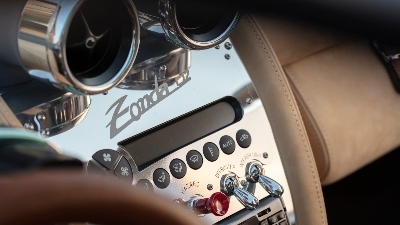 Credit: @paganiautomobili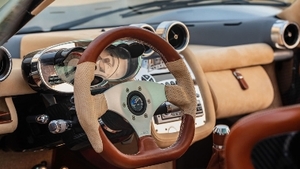 Credit: @paganiautomobili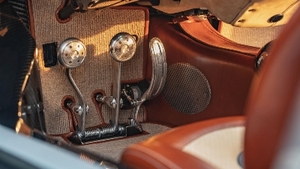 Credit: @paganiautomobili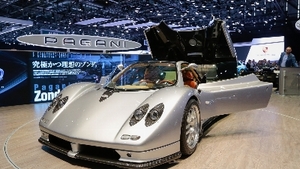 Credit: Geneva International Motor Show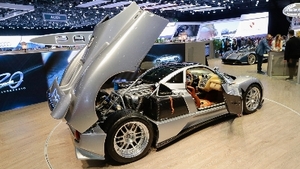 Credit: Geneva International Motor Show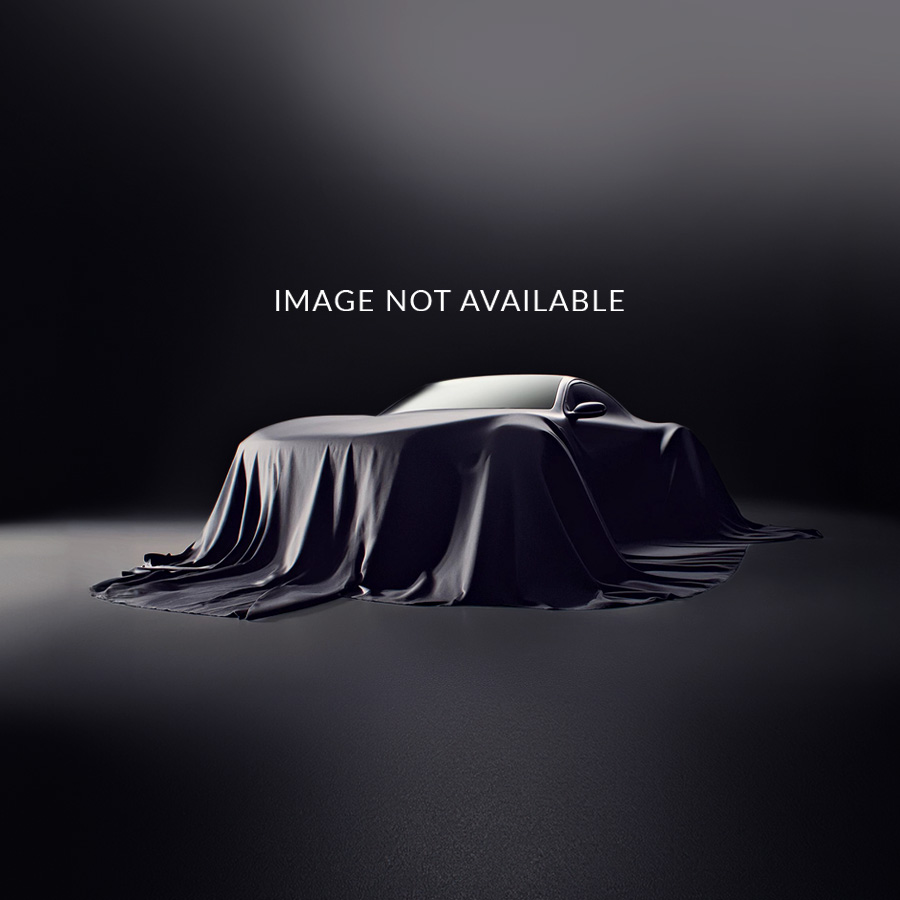 Credit: @paganiautomobili
Videos
Submit an edit
Not Signed In You need to be signed in to submit an edit. Log in or sign up
Edit History
Similar Cars