6 likes
12 spotted
0 garage
29/10/2023 updated
10/08/2018 uploaded
PRO Gallery
Credit: Pagani Automobili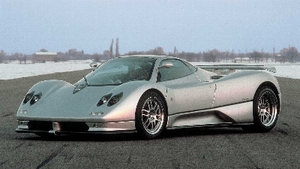 Credit: Pagani Automobili
Credit: Pagani Automobili
Credit: Pagani Automobili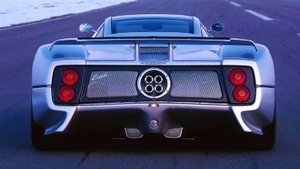 Credit: Pagani Automobili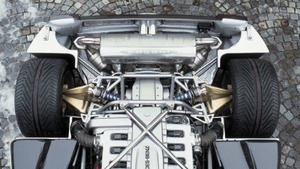 Credit: Pagani Automobili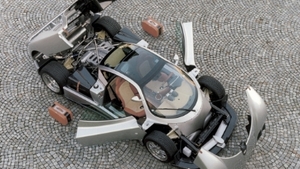 Credit: Pagani Automobili
Details
Plaque Number
Member Only / 5
VIN
Gold Member Only
Chassis
Member Only
Model Year
1999
Plate

HNYL669
Color
Grigio Montecarlo
Interior
Dark Blue Leather / Light Blue Alcantara
Original Market Specification
EU
Transmission
--
Drive
LHD
Last known km/miles
--
MSRP
--
Status
Clean Title
Datasource
--
Sale Link
--
Information
Official Pagani promotion car.
Originally had Beige / Cuoio Leather interior.
Was going to remain a standard C12, but was crashed into a lake by Horacio Pagani.
After crash it was sold to a private owner and upgraded to first Zonda S 7.0.
Modifications
Upgraded to Zonda S 7.0 specification.
Black Anodized Headlight surrounds.
2 Tone Wheel Finish in Black and Silver.
Interior changed to Dark Blue Leather / Light Blue Alcantara.
Location History

Bodman-Ludwigshafen, Baden-Württemberg, Germany -- -- InfoAt PAMO Cars

London, England, United Kingdom -- --

Agios Panteleimonas, , Greece -- -- InfoWhite Labels Event, May 2023

Bodman-Ludwigshafen, Baden-Württemberg, Germany -- -- InfoAt Pamo Cars

Waterloo, Wallonia, Belgium -- -- InfoDreamcollector 2021

Braine-l'Alleud, Wallonia, Belgium -- -- InfoDreamcollector 2017

Reims, Grand Est, France -- -- InfoSpotted here in September 2015

Ham-sur-Heure-Nalinnes, Wallonia, Belgium -- -- InfoSpotted here in May 2015

Gembloux, Wallonia, Belgium -- -- InfoSpotted here in May 2012

Brussels, Brussels, Belgium -- -- InfoSpotted here in 2011-2012

Zaventem, Flanders, Belgium -- -- InfoSpotted here in April 2010

Rotterdam, South Holland, Netherlands -- -- InfoSpotted here in November 2009

Bilthoven, Utrecht, Netherlands -- -- InfoSpotted here in June 2009

Mons, Wallonia, Belgium -- -- InfoSpotted here in January 2006

Gerpinnes, Wallonia, Belgium -- --

Stavelot, Wallonia, Belgium -- -- InfoDelivered via Alvan Motors Belgium in 2002 (as Zonda S)

Modena, Emilia-Romagna, Italy -- -- InfoOwned by Pagani and crashed to a lake

Geneva, Geneva, Switzerland -- -- InfoOn display at the 1999 Geneva Motorshow (C12)
Gallery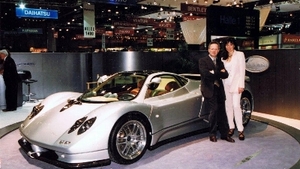 Credit: @paganiautomobili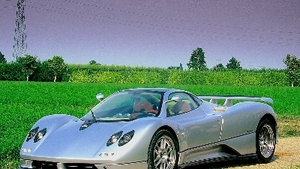 Credit: @paganiautomobili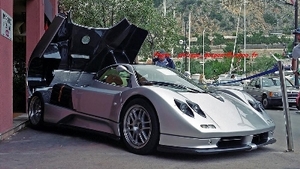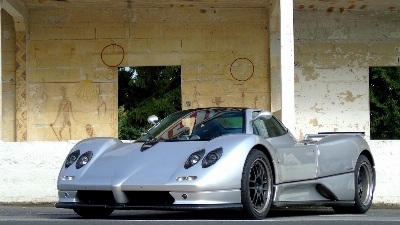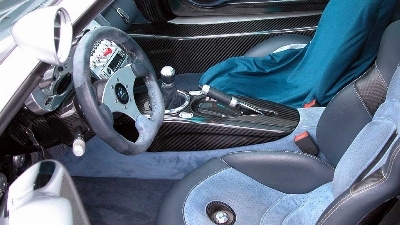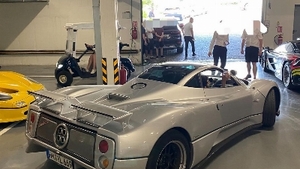 Credit: @spbratos
Credit: @alexpenfold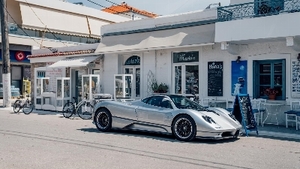 Credit: @alexpenfold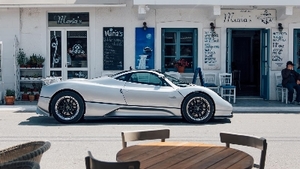 Credit: @alexpenfold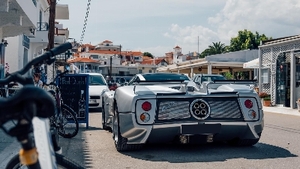 Credit: @alexpenfold
Videos
Edits & History
You need to be logged in to submit an edit or view previous ones. Log in or sign up
Similar Cars