1 likes
0 seen
24/03/2023 updated
03/01/2023 uploaded
Details
Number
Member Only / 353
VIN
Gold Member Only
Chassis
Member Only
Model Year
--
Plate
Member Only
Color
Rosso Corsa
Interior
Brown Leather
Original Market Specification
--
Transmission
--
Drive
LHD
Last known km/miles
--
MSRP
--
Status
Recreation
Owner Name
Gold Member Only
Collection
--
Datasource
--
Sale Link
--
Information
250 TR Replica by Fantuzzi.

Engine from #0999GT installed (250 GT Spyder Competizione Series 1)

Refused entry from the 2001 Mille Miglia, as previous owner - Aurelio Tomarelli attempted to claim the identity of this vehicle as 250 TR #0716TR.

During Tomarelli's ownership, in 2001 he attempted to sell the car by describing it as 250 TR #0716TR 7 in 2003, he claimed the car was stolen whilst on a trailer in the carpark of Autodromo Estoril.

Car was viewed as stolen property post Tomarelli selling the car on by German police, the case was cleared in 2011.
Reported as stolen whilst being trailered on 08/10/03, and was discovered in September 2007 whilst owned by Giuliano Bensi. In September 2010, the German police still regarded the vehicle as stolen property. The case was cleared in January 2011 and vehicle was no longer regarded as stolen.
Location History

Melbourne, Victoria, Australia InfoResides here

Melbourne, Victoria, Australia InfoFor sale via

Belgrade, Serbia InfoBelgrade Concours d'Elegance 2012

Castelfiorentino, Tuscany, Italy InfoPrevious owner - Giuliano Bensi (DK421CT registration) '07

Essen, North Rhine-Westphalia, Germany InfoFor sale with Techno Classica via Wunscholdtimer '03

Munich, Bavaria, Germany InfoFor sale with Holger Kaeker - €550,000 '02

Schwetzingen, Baden-Württemberg, Germany InfoSchwetzingen Concours d'Elegance '02

Munich, Bavaria, Germany InfoFor sale with Wunscholdtimer '02 - '03

Munich, Bavaria, Germany InfoFor sale with owner via www.tomarelli.com '01

Brescia, Lombardy, Italy InfoAttempted entry to the 2001 Mille Miglia - was rejected by scrutineers prior to race beginning

Munich, Bavaria, Germany InfoPrevious owner - Aurelio Tomarelli (M-F 28H registration) '00

Singen, Baden-Württemberg, Germany InfoFor sale with Auto Salon Singen '00

Düsseldorf, North Rhine-Westphalia, Germany InfoPrevious owner - Hartmut F. Gagel
Gallery
Credit: www.barchetta.cc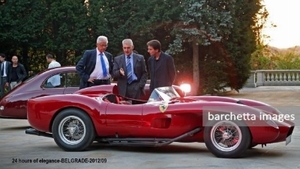 Credit: www.barchetta.cc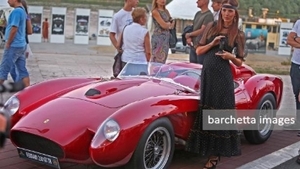 Credit: www.barchetta.cc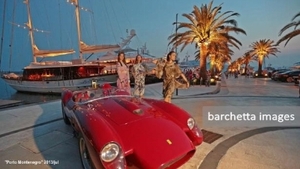 Credit: www.barchetta.cc
Uploaded by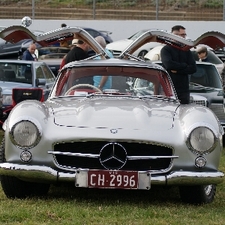 Submit an edit
Not Signed In You need to be signed in to submit an edit. Log in or sign up
Pending Edits
Submitted by
bmanning
Edit History
Similar Cars