Location

Silverstone, United Kingdom
⤷ Used to reach the 300km/h goal in 1986. + previous
Credits
Information
First V8 Zagato prototype, used to break the 300 km/h record by Aston Martin official in Silverstone.
Modifications
2nd generation bonnet hump and special air intake below the registration plate for the speed trial.
Gallery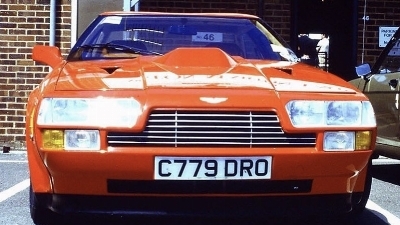 Credit: @alex_reade_motorsport
Submit an edit
Not Signed In You need to be signed in to submit an edit. Log in or sign up
Other 5 cars owned by
@zagato1919
All locations
Current Location


Silverstone, United Kingdom
⤷ Used to reach the 300km/h goal in 1986.

Geneva, Switzerland
⤷ Displayed at Geneva in 1986.