1 likes
0 spotted
0 garage
17/09/2023 updated
14/04/2022 uploaded
Details
Plaque Number
Member Only / 52
VIN
Gold Member Only
Chassis
Member Only
Model Year
--
Plate
--
Color
Gladiator Red
Interior
Tan Leather
Original Market Specification
--
Transmission
--
Drive
RHD
Last known km/miles
--
MSRP
--
Status
Clean Title
Datasource
v8zag
Sale Link
--
Information
First V8 Zagato prototype, used to break the 300 km/h record by Aston Martin official in Silverstone.
Modifications
2nd generation bonnet hump and special air intake below the registration plate for the speed trial.
Location History

Silverstone, England, United Kingdom -- -- InfoUsed to reach the 300km/h goal in 1986.

Geneva, Geneva, Switzerland -- -- InfoDisplayed at Geneva in 1986.
Gallery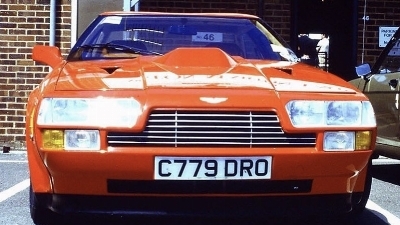 Credit: @alex_reade_motorsport
Edits & History
You need to be logged in to submit an edit or view previous ones. Log in or sign up
Similar Cars