Location

Florida City, United States
⤷ Attended Amelia Island Concours d'Elegance Several times, new owner. + previous
Information
Second DB4 GT Zagato out the line, the first sold to Italy.
Won The Amelia's Phil Hill Trophy and CRAFTSMAN Restorers Award in 2015.
Gallery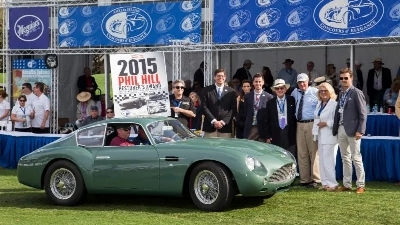 Submit an edit
Not Signed In You need to be signed in to submit an edit. Log in or sign up
All locations
Current Location


Florida City, United States
⤷ Attended Amelia Island Concours d'Elegance Several times, new owner.

Monterey, United States
⤷ Offered at RM Monterey Sports and Classic Car Auction but unsold in 2005

Bonnyrigg, United Kingdom
⤷ Converted to RHD in 1974 and then sold to third owner until 2005.

Edinburgh, United Kingdom
⤷ Second owner, Colin Crabbe for 5000 Pounds.

Rome, Italy
⤷ Delivered new to Italy in1960.