Personal car collection of CBE Nicholas "Nick" Mason, drummer and founding member of Pink Floyd

Featured Cars
Rarest
15 made
Most Liked
31 likes
Most Spotted
62 times
View All
Owner
Nicholas (Nick) Berkely Mason, is one of the world's most highly regarded rock & progressive rock musicians, notable as the drummer & a founding member of band Pink Floyd.

Throughout his long and highly successful career, Mason has amassed a collection of prized automobiles, often regarded as one of the greatest automotive & motorsport collections on earth, many of which himself, his wife Annette Mason and children compete in under his "Ten Tenths Racing" moniker.

Notably the owner of a Ferrari 250 GTO, Mason purchased the car decades ago for a (high at the time) sum of circa £ 30,000 GBP, today this car would have an expected value of closer to £ 35,000,000 pounds in today's currency.

During his ownership, Mason yielded the GTO to fund Pink Floyd's touring attempts across the United States, this proved pivotal in the band's career, as if it wasn't for the car, they would not be as successful financially or regarded as one of the greatest bands of the 20th century.

Also among the GTO, Mason owns motorsports icons including a McLaren F1 GTR (which was involved in an accident at Goodwood Motor Circuit with Nick at the wheel) a 512 BB LM and Maserati 250 F, competition icon of the 50's, as well as road going icons including major Ferrari F cars such as F40, LaFerrari all the way through to a Subaru 22B.
Contributors

netburner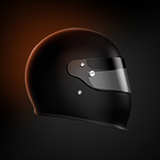 FED

SlapAPlateOnIt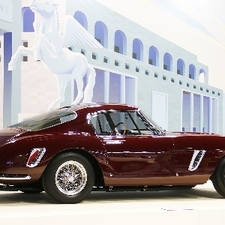 Titi78510
wacky