5 likes
7 spotted
1 garage
24/08/2023 updated
08/01/2022 uploaded
54% data filled
PRO Gallery
Credit: @RMSothebys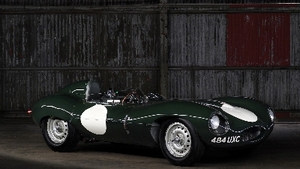 Credit: @RMSothebys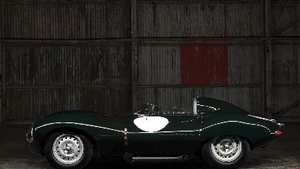 Credit: @RMSothebys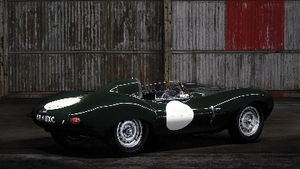 Credit: @RMSothebys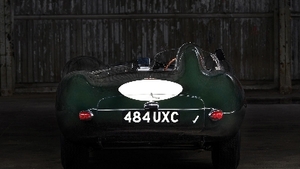 Credit: @RMSothebys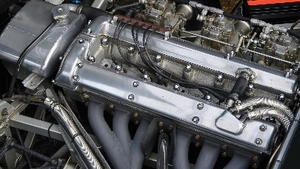 Credit: @RMSothebys
Credit: @RMSothebys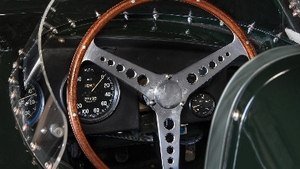 Credit: @RMSothebys
Details
Plaque Number
Member Only / 71
VIN
Gold Member Only
Chassis
Member Only
Model Year
1955
Plate
--
Color
British Racing Green
Interior
Black Leather
Original Market Specification
--
Transmission
Manual
Drive
RHD
Last known km/miles
--
MSRP
--
Status
Restored
Datasource
--
Sale Link
--
Information
Originally delivered new in British Racing Green.

Repainted Red & passenger window installed under second owner (Jack Davey's) ownership where it was used for promotional activites for Ampol & his radio show in the late 50's.

Involved in an accident where the car's caretaker - Bill Murray (1947 AGP winner) lost control with the car on the Pacific Highway 650km from Sydney, whilst in transit from the Gold Coast - subsequently the car was written off for insurance purposes.

Restored in 1957 by Whale Beach Service Station Avalon under third owner - Australian motorsport icon Frank Gardiner's ownership, car was painted white to match Gardiner's C-Type.

Restored in the 60's by fifth owner - Ash Marshall, in the process the car was repainted Red with a red leather interior, and had XKSS side exit exhausts and heat shields installed, along with plenty of chromed aluminium exteror pieces (bodywork by Stan Brown & repainted by Clive Adams)

Later restored to original (and current) specification - British Racing Green over Green Leather & steel rims.
Location History

Paris, Île-de-France, France InfoUnsold at RM Sotheby's 2020 sale (27,105 mi) (High Bid of €5,400,000 EUR)

Swadlincote, England, United Kingdom InfoFor sale with Tom Hartley Jnr. '19

Brisbane, Queensland, Australia InfoPrevious owner - Peter Harburg

Bourne, England, United Kingdom InfoFor sale with Hall and Hall

Paris, Île-de-France, France InfoSold for €3,696,000 EUR at RM Sotheby's Paris 2014

London, England, United Kingdom InfoPrevious owner - Clive Jarman

Wolverhampton, England, United Kingdom InfoSeventh owner - Richard Attwood '66 - '77

Sydney, New South Wales, Australia InfoSixth owners - Peter Bradley & Richard Parkinson '66

Sydney, New South Wales, Australia InfoFifth owner - Ash Marshall (ASH222 registration) '62

Sydney, New South Wales, Australia InfoFourth owner - David Finch (BMX620 registration) '59 - '62

Sydney, New South Wales, Australia InfoThird owner - Frank Gardner '57 - '59

Sydney, New South Wales, Australia InfoSecond owner - Australian Motorists Petrol Company '57

Melbourne, Victoria, Australia InfoFor sale with B. S. Stillwell & Co. '57

Melbourne, Victoria, Australia InfoFirst owner - Bib Stillwell (499 registration) '55 - '57

Richmond, Victoria, Australia InfoDelivered new via Brysons Jaguar '55
Racing History
26/01/1959 South Pacific Championship

Orange, New South Wales, Australia InfoDavid Finch - 2nd
24/03/1957 Albert Park

Albert Park, Victoria, Australia InfoBib Stillwell - 3rd
25/11/1956 Australian TT

Albert Park, Victoria, Australia InfoBib Stillwell (#5) - 5th
11/03/1956 Moomba TT

Albert Park, Victoria, Australia InfoBib Stillwell - 2nd
Gallery
Credit: @RMSothebys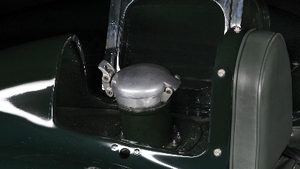 Credit: @RMSothebys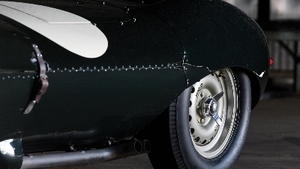 Credit: @RMSothebys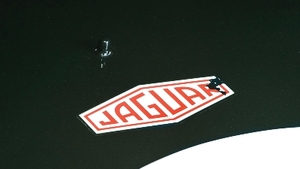 Credit: @RMSothebys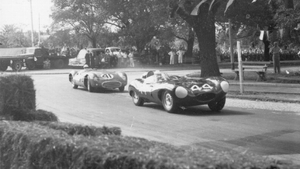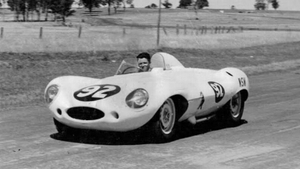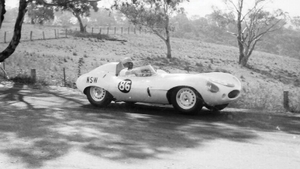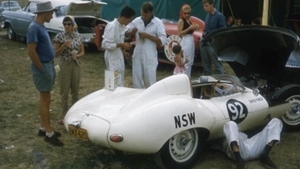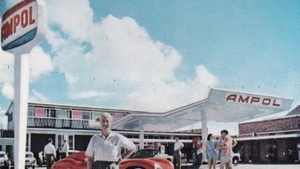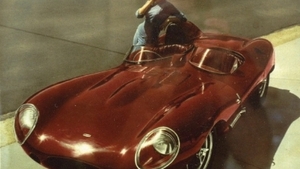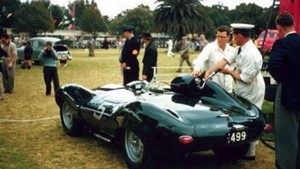 Contributors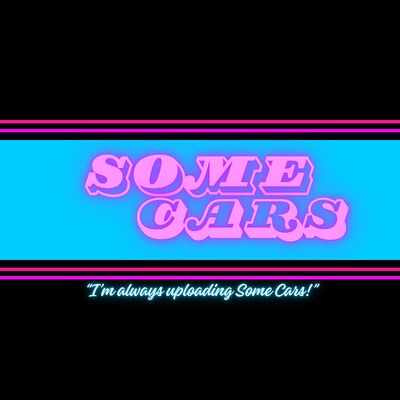 SomeCars

CarObsessed123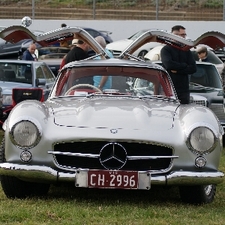 Indoraptor83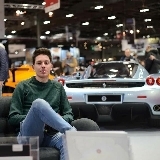 martinmotorsport

SlapAPlateOnIt
wacky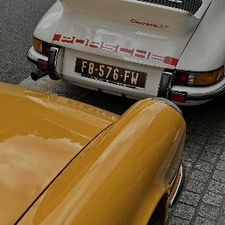 yepthatsapark
Submit an edit
Not Signed In You need to be signed in to submit an edit. Log in or sign up
Edit History
Similar Cars