Specs / Options
3 air ducts, a/c.
Power windows.
Gallery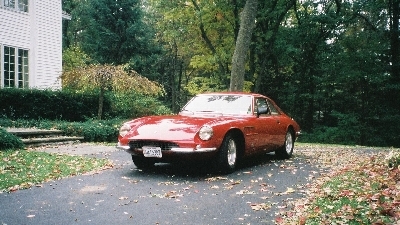 Credit: @rmsothebys
Additional details
VIN
Gold Member Only
Chassis
Member Only
Plate
Member Only
Owner Name
Member Only
Collection
--
Datasource
--
Credits
Sale Link
--
Location History

Phoenix, Arizona, United States InfoSold at 2004 RM Auctions with 264,000 USD.

Monterey, California, United States InfoUnsold at 2003 RM's Monterey Sportscar auction.

Latham, New York, United States InfoThe second owner, Henry W. Desormeau, bought it in 1973 and repainted into red.

Florida City, Florida, United States InfoDelivered to Joseph Bettendorf in 1966.
Information
Original color was Azzuro exterior with Beige Leather interior.
Submit an edit
Not Signed In You need to be signed in to submit an edit. Log in or sign up