Car details
Number
Member Only / 1
Color
Polar Silver
Interior
Austrian Red Leather
Drive
LHD
Status
Museum Piece
Uploaded
08/08/2022
Updated
08/08/2022
History
Porsche presented it to Louise Piëch on the occasion of her 70th birthday on 29 August, 1974. It was shown on 1974 Frankfurt Motor Show. After Porsche completed its development programme, they carried out a number of modifications ahead of the car's handover to Louise Piech. The changes included new red leather upholstery with red and blue MacLaughlan tartan seat centres and matching door cards. Fresh red carpet and a black headliner were installed along with a Blaupunkt four-speaker stereo plus electric antenna and a voice recorder and tartan side decals matched the seat centres. Soon afterwards, front and rear spoilers were added whilst, for practicality, the experimental engine was replaced with a standard 3.0L turbocharged motor from the 911 930.
Gallery
Credit: @Opron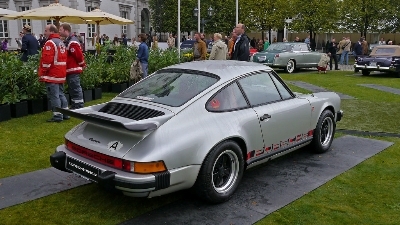 Credit: @Opron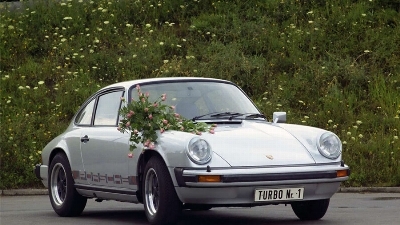 Credit: @supercarnostalgia.com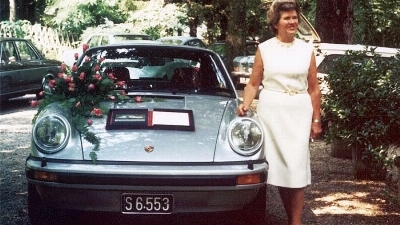 Credit: @supercarnostalgia.com
Interesting Facts
The badge on the engine lid reads "Carrera" instead of "Turbo". A plaque on the glove compartment bears the initials LP and the inscription: Turbo-Porsche No.1, Stuttgart-Zuffenhausen, 29. Aug. 1974.
Additional details
VIN
Gold Member Only
Chassis
Member Only
Plate
Member Only
Owner Name
Gold Member Only
Collection
Datasource
--
Sale Link
--
Location History

Stuttgart, Baden-Württemberg, Germany InfoOwned by Porsche Museum

Frankfurt, Hessen, Germany InfoFrankfurt Motor Show 1974
Information
Porsche 911 Carrera Turbo 2.7 Coupé 1974
Submit an edit
Not Signed In You need to be signed in to submit an edit. Log in or sign up
Pending Edits
Previous
New
Info
A note for Akira: if an identification number is not 17 digits long, it's not a VIN and should not be put in the VIN field. Using "………" to fill remaining characters in a VIN is not correct. For the future, please put numbers like this in the "info" section.
Submitted by

JSpotter
Other 85 cars owned by
@porsche.museum