1 likes
0 seen
24/03/2023 updated
28/01/2023 uploaded
Details
Number
Member Only / 25
VIN
Gold Member Only
Chassis
Member Only
Model Year
--
Plate
Member Only
Color
White
Interior
Black Cloth
Original Market Specification
--
Transmission
--
Drive
RHD
Last known km/miles
--
MSRP
--
Status
Totaled
Owner Name
Gold Member Only
Collection
--
Datasource
--
Sale Link
--
Information
Subject to Porsche's Long Distance Life Test
The magnesium chassis was created specially for 1971's Le Mans 24 Hour race where Porsche would also be running a revised long tail 917 plus an ugly 917/20 that came to be nicknamed 'the Pink Pig'. Jo Siffert, Derek Bell and Jackie Oliver all got to drive 052 at the Le Mans Test.
Chassis 052 was the second of three short tail 917s built with an experimental magnesium chassis.
Location History

Weissach, Baden-Württemberg, Germany InfoReturned here for further testing before being scrapped

Le Mans, Pays de la Loire, France InfoTested here in 1971
Racing History
18/04/1971 IND Le Mans Test

Le Mans, Pays de la Loire, France Info(J. Siffert / D. Bell / J. Oliver) 2nd oa, 2nd S5.0 class (#17)
Gallery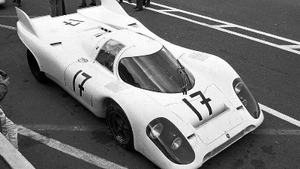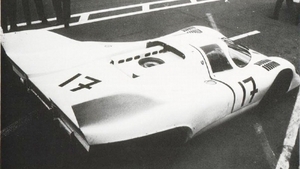 Uploaded by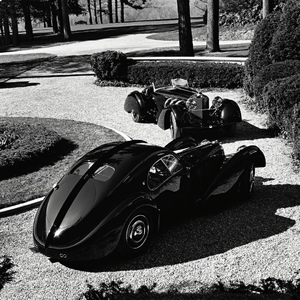 Submit an edit
Not Signed In You need to be signed in to submit an edit. Log in or sign up
Similar Cars