16 likes
6 spotted
0 garage
16/11/2023 updated
09/08/2018 uploaded
Details
Plaque Number
Member Only / 25
VIN
Gold Member Only
Chassis
Member Only
Model Year
--
Plate
--
Color
Blu Tricolore Carbon Fiber Matt / Black Mamba Carbon Matt
Interior
Blue / White Leather - White / Blue Stitching
Original Market Specification
ASIAN
Transmission
--
Drive
RHD
Last known km/miles
--
MSRP
--
Status
Salvaged
Datasource
--
Sale Link
--
Information
Zonda Sapphire
Rebuilt from crashed Zonda F in 2019.
VIN changed upon rebuild (original VIN swapped to Zonda Absolute).
Originally finished in Exposed Carbon Fiber with Nero Leather.
Sequential gearbox from the Zonda Cinque fitted during the rebuild process, Grigio Alcantara added to the interior.
Later converted to LHD and the interior was retrimmed in black leather/ alcantara and red leather, all exterior and interior trim was redone in Black.
Born RHD and swapped to LHD before returning to RHD as Zonda Sapphire.
Location History

Hong Kong, , Hong Kong -- -- InfoResides here

London, England, United Kingdom -- -- InfoAt Pagani UK

San Cesario sul Panaro, Emilia-Romagna, Italy -- -- InfoRebuilt into Zonda Sapphire '20

London, England, United Kingdom -- -- InfoAt Pagani UK '16

Bodman-Ludwigshafen, Baden-Württemberg, Germany -- -- InfoFor sale at Pamo Cars

Singen, Baden-Württemberg, Germany -- -- InfoFor sale at Auto Salon Singen

Zürich, Zürich, Switzerland -- -- InfoPrevious owner (AR135U registration)

San Cesario sul Panaro, Emilia-Romagna, Italy -- -- InfoConverted to LHD, all exterior aluminum were redone in Black, interior was retrimmed with Red leather and Black leather, interior trim redone in Black

Beijing, Beijing, China -- -- InfoFor sale at FFF

Shanghai, Shanghai, China -- -- InfoSeen here

Beijing, Beijing, China -- -- InfoOwned by FFF Automobiles

Hong Kong, , Hong Kong -- -- InfoPrevious owner (@fusongyang), PL4135 registration

San Cesario sul Panaro, Emilia-Romagna, Italy -- -- InfoCinque gearbox fitted, interior was also retrimmed with Alcantara and Leather

San Cesario sul Panaro, Emilia-Romagna, Italy -- -- InfoCrashed chassis sold by the factory

Hong Kong, , Hong Kong -- -- InfoFirst owner, Eddie Yau
Gallery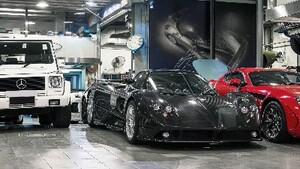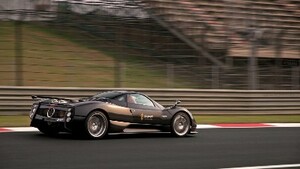 Credit: @michalssu
Credit: @michalssu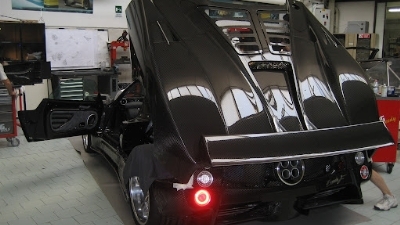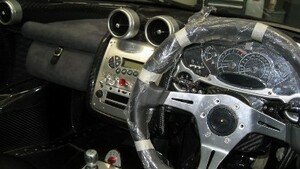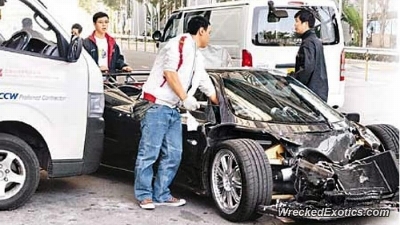 Credit: WreckedExotics.com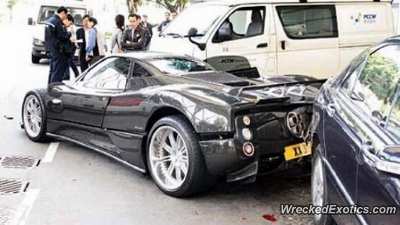 Credit: WreckedExotics.com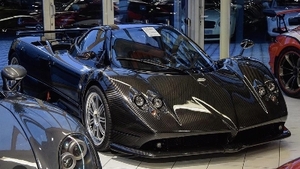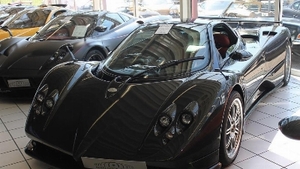 Credit: Auto Salon Singen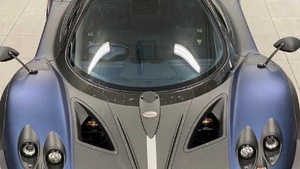 Edits & History
You need to be logged in to submit an edit or view previous ones. Log in or sign up
Similar Cars