2 likes
2 spotted
0 garage
24/03/2023 updated
18/02/2023 uploaded
PRO Gallery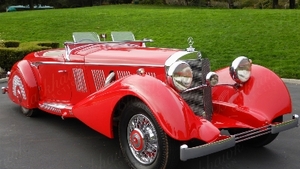 Credit: Blackhawk Collection
Credit: Blackhawk Collection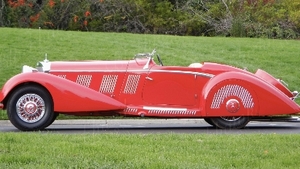 Credit: Blackhawk Collection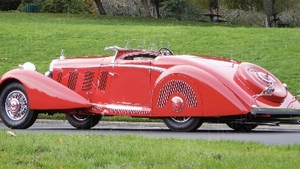 Credit: Blackhawk Collection
Credit: Blackhawk Collection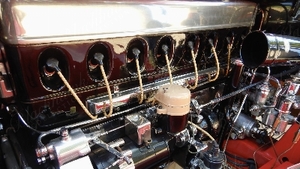 Credit: Blackhawk Collection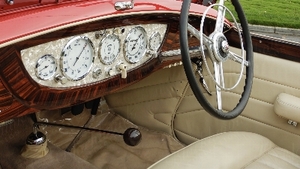 Credit: Blackhawk Collection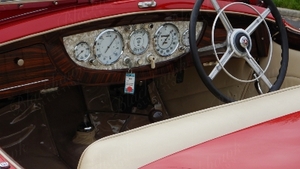 Credit: Blackhawk Collection
Details
Plaque Number
Member Only / 419
VIN
Gold Member Only
Chassis
Member Only
Model Year
--
Plate
--
Color
Fire Engine Red
Interior
Cream Leather
Original Market Specification
--
Transmission
--
Drive
RHD
Last known km/miles
--
MSRP
--
Status
Restored
Collection
--
Datasource
--
Sale Link
--
Information
Coachwork by Mayfair
Mercedes-Benz chassis records indicate that this car was shipped on October 7th, 1936 to the factory store in Paris France – an unusual destination for a RHD chassis, particularly one that would later receive an English body. Historians have speculated that the car's origins in Paris may account for this, as it may have been ordered by a British expatriate living in Paris, then later shipped to London for the body to be constructed. According to another source, the original commission was for an Indian Majarajah, which would also explain the RHD chassis. This 540K was in London during the early 1950s before being purchased by a Peter Hessler of Quebec City, Canada who only had the Mercedes for a short period of time. It then made its way in the hands of an enthusiast named Paul Suckling who lived in Toronto. In 1968, the car was purchased by publisher Richard C. Mertz, a Detroit area collector, who imported it to America and began to restore this 540K with his son Steve Mertz. During the restoration the Panel work was undertaken by Alcraft, a Detroit area prototype shop. The balance of the work was handled by the owner and his son, along with Harry Flynn, Harry Kennedy, and John Graham. Bud Cohn of California supplied many of the small parts. In 1984, during the restoration process, Richard Mertz passed away, leaving the car to his son, Stephen Mertz, of Royal Oak, MI.
In 1994, this 540K was offer for sale, joining the world-class collection of casino owner Ralph Englestad of Las Vegas, Nevada. Englestad, commissioned a second restoration to upgrade the car to concours condition, changing the car from black over silver to red which restoration photos are available. Shortly after Englestad's death in 2002, the Mayfair 540K joined a well-known Southern California collection, where it was displayed in the company of other stellar examples of the marque.
Location History

Danville, California, United States InfoDisplayed at the Blackhawk Museum
Gallery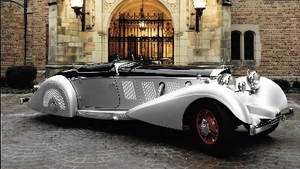 Credit: Blackhawk Collection
Uploaded by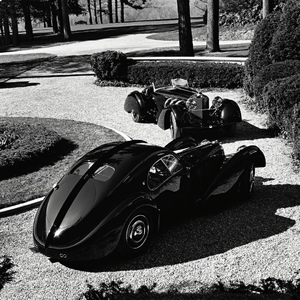 Submit an edit
Not Signed In You need to be signed in to submit an edit. Log in or sign up
Similar Cars