2 likes
5 seen
24/03/2023 updated
11/03/2022 uploaded
Details
Plaque Number
Member Only / 4
VIN
Gold Member Only
Chassis
Member Only
Model Year
--
Plate
Member Only
Color
Martini Livery
Interior
Black Cloth
Original Market Specification
--
Transmission
--
Drive
RHD
Last known km/miles
--
MSRP
--
Status
Museum Piece
Owner Name
Gold Member Only
Collection
Datasource
--
Sale Link
--
Information
The model is not called "Lancia Sport LC1", but simply, "Lancia LC1". "Lancia Sport" is the name of the company's sports division.
Similarly, with "Lancia Sport LC2". Especially under the regulations of the future racing season in 1983, when the cars were reclassified from the Gr.6 category to the C1 group sports prototypes, two chassis (0001 and 0002) were rebuilt from the original open version (now designated as Lancia LC1 Spider) in a coupe (Lancia Sport LC1 ) donated to the Sivama racing team.
At Le Mans 83, the car (#52) was handed over to the A.S. Ecole Superieure de Tourisme, and entered in the race as #53.
Location History

The Hague, South Holland, Netherlands InfoPart of the Louwman Museum
Racing History
16/05/1982 FIA WEC 6 Hours of Silverstone

Silverstone, England, United Kingdom InfoMichele Alboreto, Riccardo Patrese - 1st OA (#50)
18/04/1982 FIA WEC Monza 1000 Kilometres

Monza, Lombardy, Italy InfoRiccardo Patrese, Michele Alboreto - DNF (Distributor) (#51)
Gallery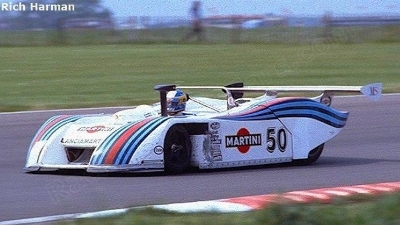 Credit: @racingsportscars
Credit: @racingsportscars
Uploaded by
Submit an edit
Not Signed In You need to be signed in to submit an edit. Log in or sign up
Edit History