Color
Bianco / Bianco Avorio
Interior
Cream Leather - Black Stitching
Location

Malabo, Equatorial Guinea
⤷ Owner + previous
Old Credits
Nico K Photography / Bonhams
Information
Was seized by Swiss police

325 kilometres from new (at the moment of Bonhams sale)

Most expensive Lamborghini sold at auction.
Gallery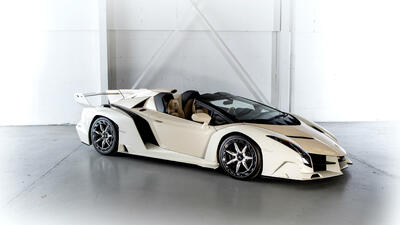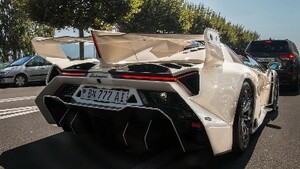 Submit an edit
Not Signed In You need to be signed in to submit an edit. Log in or sign up
Other 9 cars owned by
@teddynguema
All locations
Current Location


Malabo, Equatorial Guinea
⤷ Owner

Chéserex, Switzerland
⤷ Sold for CHF 8,280,000 ($8.3M) at Bonhams Bonmont sale 29 Sep 2019.

Geneva, Switzerland
⤷ Seized by Swiss police

Geneva, Switzerland
⤷ Stored here for the owner

Geneva, Switzerland
⤷ Owned by Teodorin Obiang, Vice President of Equatorial Guinea