11 likes
15 spotted
1 garage
07/09/2023 updated
08/02/2020 uploaded
73% data filled
PRO Gallery
Credit: LamboCARS.com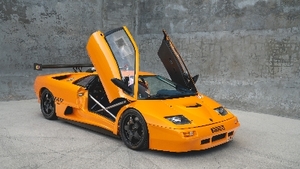 Credit: @wearecurated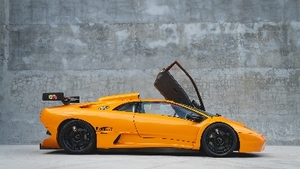 Credit: @wearecurated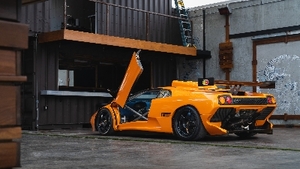 Credit: @wearecurated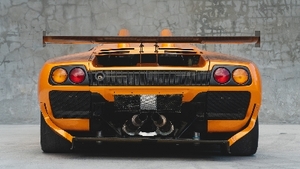 Credit: @wearecurated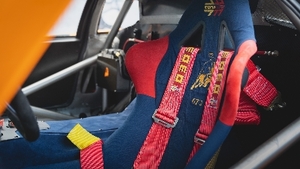 Credit: @wearecurated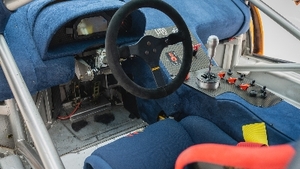 Credit: @wearecurated
Details
Plaque Number
Member Only / 2
VIN
Gold Member Only
Chassis
Member Only
Model Year
1997
Plate
--
Color
Arancio Lamborghini
Interior
Blue Alcantara
Original Market Specification
--
Transmission
--
Drive
LHD
Last known km/miles
--
MSRP
--
Status
Race Car
Datasource
lp112.com
Sale Link
Information
Started life as a Diablo SV-R chassis.
Test mule for 6.0 V12 engine.
Originally had Diablo SE30 inspired bumper, SE30 Jota roof scoops and different rear wing.
It had an accident in the late 90s and all non-carbon body panels and bumpers were changed to full carbon ones (first full carbon fiber Diablo).
Designed for the start in Le Mans GT2 Class but never made it and it participated in only 2 races.Erster Lamborghini Concours d'Élégance 2017 - 3rd place in the One-Off & Custom-Built Cars Class.
Location History

Monterey, California, United States InfoMonterey Car Week 2023

Miami, Florida, United States InfoFor sale at We Are Curated since October 2022 - $POA

Celebration, Florida, United States InfoDisplayed at the 2023 Celebration Exotic Car Festival

Miami, Florida, United States InfoMiami Concours 2023

Neuchâtel, Neuchâtel, Switzerland InfoErster Lamborghini Concours d'Élégance '17

Sant'Agata Bolognese, Emilia-Romagna, Italy InfoOn display at Lamborghini Factory Museum from 1998 to 2015

Monza, Lombardy, Italy InfoTested in April 1998

Varano de' Melegari, Emilia-Romagna, Italy InfoTested in March 1998

Bologna, Emilia-Romagna, Italy Info1997 Bolonga Motor Show
Racing History
11/07/1998 FFSA GT Championship Dijon

Dijon, Bourgogne-Franche-Comté, France
10/05/1998 FFSA GT Championship Spa

Spa, Wallonia, Belgium InfoRace 1: 5th, Race 2: 6th
12/04/1998 FFSA GT Championship Nogaro

Nogaro, Occitanie, France InfoRace 1: 7th, Race 2: did not finish
Gallery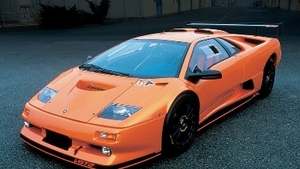 Credit: @wearecurated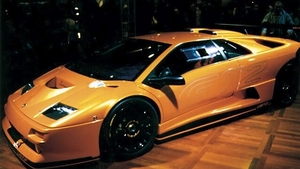 Credit: @wearecurated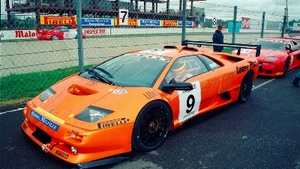 Credit: @wearecurated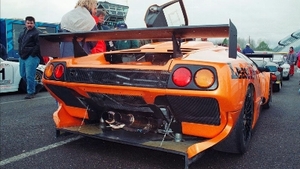 Credit: @wearecurated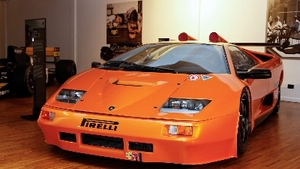 Credit: LAMBOcars.com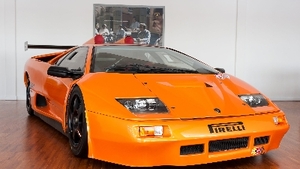 Credit: LAMBOcars.com
Credit: LAMBOcars.com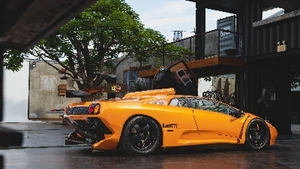 Credit: @wearecurated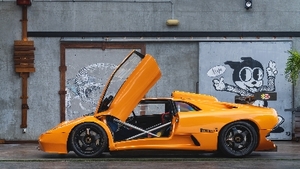 Credit: @wearecurated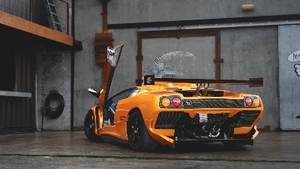 Credit: @wearecurated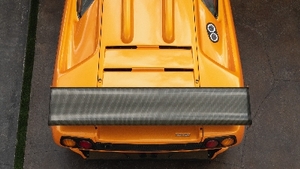 Credit: @wearecurated
Credit: @wearecurated
Videos
Submit an edit
Not Signed In You need to be signed in to submit an edit. Log in or sign up
Edit History
Similar Cars