12 likes
3 spotted
0 garage
30/10/2023 updated
04/05/2022 uploaded
Details
Plaque Number
Member Only / 150
VIN
Gold Member Only
Chassis
Member Only
Model Year
1976
Plate

WT6X
Color
Arancio
Interior
Blue Leather
Original Market Specification
EU
Transmission
--
Drive
LHD
Last known km/miles
--
MSRP
--
Status
Restored
Datasource
--
Sale Link
--
Information
LP400 Periscopo nr.34/35
Only LP400 wit this color comboThe car was dispatched from the factory on April 15th 1976 and delivered to the Marcel Willemin dealership: Garage du Bout du Monde in Geneva.
From here, it went to its first owner, Gerhardt Muller, and was issued the licence plate GE 45971. From Switzerland, it was departed for a spell in Japan.
It returned to Europe in the early 1980s, at which point the car was converted to S trim in Germany. The exterior colour was switched to pearlescent white with matching wheels and a rear spoiler was added. In this configuration, it appeared in the July 1981 edition of Sport Auto magazine where it was tested against a Koenig Ferrari 365 GT4 BB. At this stage, the car was registered ES LP500.
Later in the 1980s, the car was sold again and this time repainted yellow with matching wheels.
During the 2000s, it was restored to its original configuration, after which it starred as the cover car for the January 2011 edition of Classic & Sportscar magazine.
Later it was exported to the USA and lived there until 2021 when Polish lamborghini collector bought it from We Are Curated.
Location History

Radom, Masovian Voivodeship, Poland -- -- InfoNew owner

Miami, Florida, United States -- -- InfoFor sale at We Are Curated

Monterey, California, United States -- -- Info2012 Gooding & Co. Pebble Beach (Sold for $660,000)

London, England, United Kingdom -- -- InfoDriven by Valentino Balboni on EHJ 264P plates

Berlin, Berlin, Germany -- -- InfoReturned to Europe in the early 1980s, was converted to S trim in Germany and repainted to pearlescent white with matching wheels and a rear spoiler was added - ES LP500 registration

Tokyo, Tokyo, Japan -- -- InfoSecond owner

Geneva, Geneva, Switzerland -- -- InfoFirst owner - Gerhardt Muller, GE 45971 registration

Geneva, Geneva, Switzerland -- -- InfoDelivered to the Marcel Willemin dealership - Garage du Bout du Monde in 1976
Gallery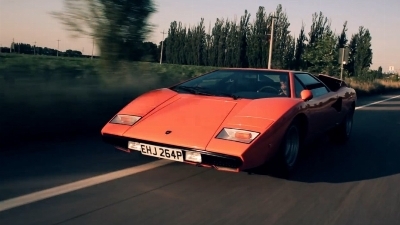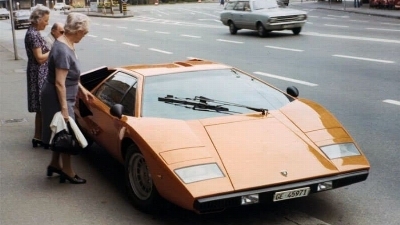 Credit: @wearecurated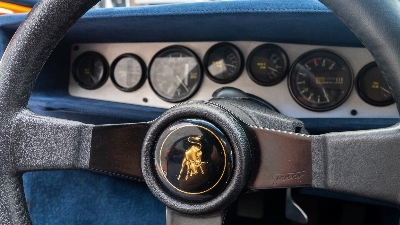 Credit: @wearecurated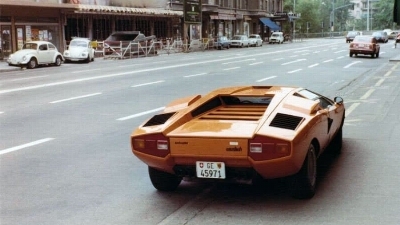 Credit: @wearecurated
Credit: @wearecurated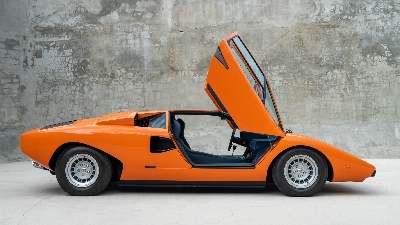 Credit: @wearecurated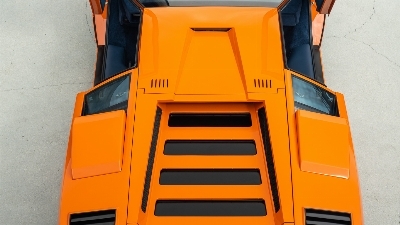 Credit: @wearecurated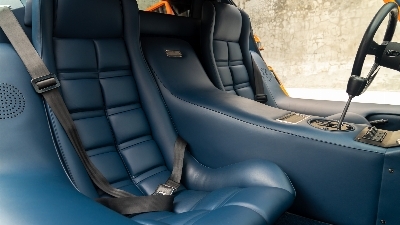 Credit: @wearecurated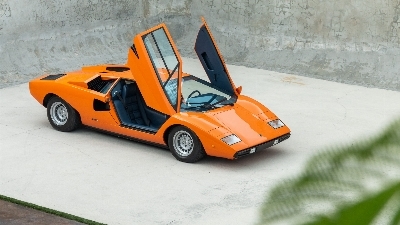 Credit: @wearecurated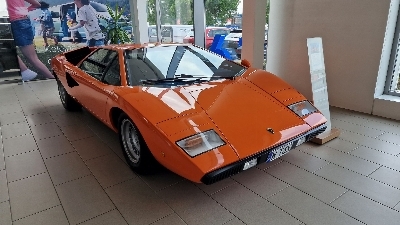 Credit: @jjjjcee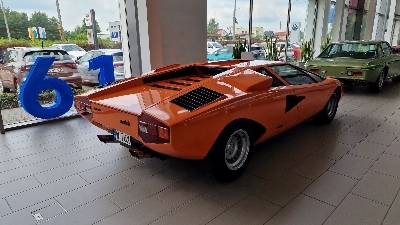 Credit: @jjjjcee
Contributors

Akira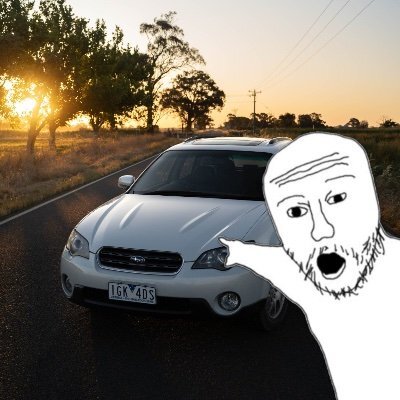 Faiiven

SlapAPlateOnIt
Edits & History
You need to be logged in to submit an edit or view previous ones. Log in or sign up
Similar Cars