0 likes
5 spotted
0 garage
26/04/2023 updated
21/05/2022 uploaded
Details
Plaque Number
Member Only / 1337
VIN
Gold Member Only
Chassis
Member Only
Model Year
--
Plate
G685PCE
Color
Rosso Corsa
Interior
Stoffa Vigogna
Original Market Specification
EU
Transmission
--
Drive
LHD
Last known km/miles
--
MSRP
--
Status
Clean Title
Collection
--
Datasource
--
Sale Link
--
Information
First owner was Michel Lepeltier. On the 16th of April 1990 two people attempted to rob Mr Lepeltier of his recently purchased F40, however the end result was that Mr Lepeltier lost his life. After his death, his business' closed and his family was forced to part with the collection. His collection sat untouched in a garage in Geneva for many years before being auctioned off at Bonhams 2003 Gstaad auction, with only 3,078 km. The car was purchased by a close friend of Mr Lepeltier, for a sum of 366,989 Swiss Franc.
Location History

London, England, United Kingdom InfoOn display by Cottingham Blue Chip at Carhuna Pop Up Museum

Saanen, Canton of Bern, Switzerland InfoAuctioned by Bonhams with 3,078 km in 2003. Sold for 366,989 CHF.

Geneva, Geneva, Switzerland InfoFirst owner, Michel Lepeltier, then family owned after his death
Gallery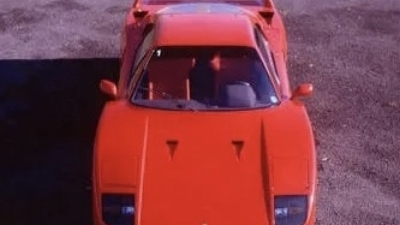 Uploaded by
Submit an edit
Not Signed In You need to be signed in to submit an edit. Log in or sign up
Edit History
Similar Cars