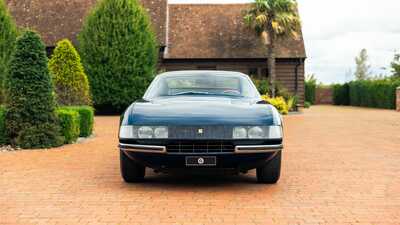 Credit: @bonhamsmotoring
Credit: @bonhamsmotoring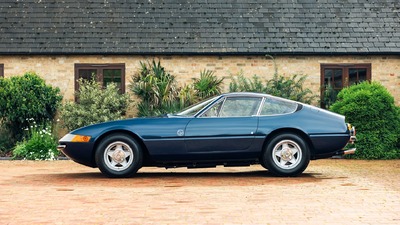 Credit: @bonhamsmotoring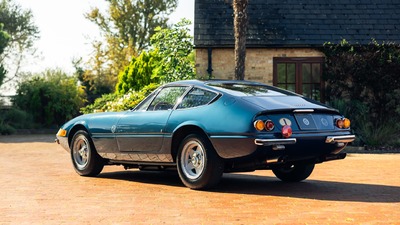 Credit: @bonhamsmotoring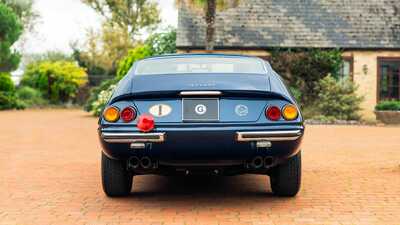 Credit: @bonhamsmotoring
Credit: @bonhamsmotoring
Credit: @bonhamsmotoring
Car details
Number
Member Only / 1383
Color
Blu Sera
Interior
Nero Leather
Drive
LHD
Status
Clean Title
Uploaded
10/01/2023
Updated
10/01/2023
Interesting Facts
When auctioned at Bonhams, the figure on odometer was 11,598km, less than the mileages reading from a service data in 1971 (14,941km).
Additional details
VIN
Gold Member Only
Chassis
Member Only
Plate
Member Only
Owner Name
Gold Member Only
Collection
--
Datasource
Yosh1No
Sale Link
--
Location History

Chichester, England, United Kingdom InfoSold on 2014 Bonhams Goodwood Revival Auction for £505,500.

Rome, Lazio, Italy InfoSecond owner, Fabrizio Violati's Bellancauto SpA (1976-2014).

Bologna, Emilia-Romagna, Italy InfoDelivered via Sas di Carla Allegretti e C to Giuseppe Minganti e C. SpA in 1970.
Submit an edit
Not Signed In You need to be signed in to submit an edit. Log in or sign up