0 likes
0 seen
04/03/2023 updated
03/12/2022 uploaded
Details
Number
Member Only / 150
VIN
Gold Member Only
Chassis
Member Only
Model Year
--
Plate
Member Only
Color
Verde
Interior
Nero Leather
Original Market Specification
--
Transmission
--
Drive
LHD
Last known km/miles
--
MSRP
--
Status
Clean Title
Owner Name
Gold Member Only
Collection
--
Datasource
Yosh1No
Sale Link
--
Information
Exterior color name is Verde Bahram.
Location History

Monterey, California, United States InfoSold at 2019 Gooding & Company Pebble Beach Auction for $852,000.

Boca Raton, Florida, United States InfoLast known owner, James Page, owned it before the auction.

San Clemente, California, United States InfoThe fourth owner, Tom Shaughnessy, bought it in 2004.

Rochester Hills, Michigan, United States InfoExported to USA in 1974 for Dr. Frederick Shulak.

Milan, Lombardy, Italy InfoThe second owner, Celeste Colle, bought it in 1970.

Milan, Lombardy, Italy InfoDelivered via Crepaldi S.a.S to Luigi Galbiati in 1969.
Gallery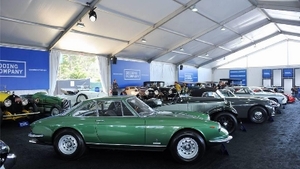 Credit: conceptcarz.com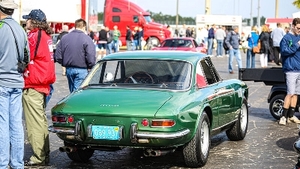 Credit: Joe Mansion
Uploaded by

I love old Ferraris mainly because I don't have knowledge about new one.
Submit an edit
Not Signed In You need to be signed in to submit an edit. Log in or sign up
Edit History
Similar Cars