2 likes
10 spotted
0 garage
10/09/2023 updated
13/05/2022 uploaded
Details
Plaque Number
Member Only / 121
VIN
Gold Member Only
Chassis
Member Only
Model Year
--
Plate

GVG913K
Color
Blu Sera
Interior
Nero Leather
Original Market Specification
--
Transmission
--
Drive
LHD
Last known km/miles
--
MSRP
--
Status
Clean Title
Datasource
--
Sale Link
--
Location History

Castle Donington, England, United Kingdom -- -- InfoAttended SCD Secret Meet 2021

London, England, United Kingdom -- -- InfoSeen at Joe Macari

Marseille, Provence-Alpes-Côte d'Azur, France -- -- InfoOffered by Guikas GTC in 2001, repainted to Blu Sera in 2004, then sold to Germany.

New York, New York, United States -- -- InfoImported to USA by Theodore Kosloff in 1976, exterior color was rosso dino.

Milan, Lombardy, Italy -- -- InfoDelivered to Crepaldi Sas in 1972.
Gallery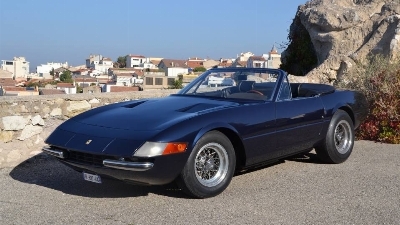 Credit: @guikasgtc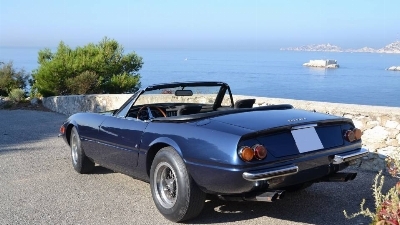 Credit: @guikasgtc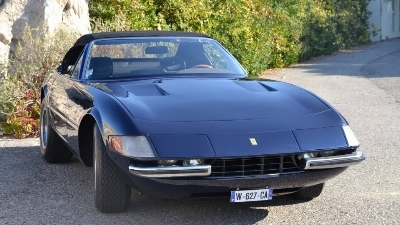 Credit: @guikasgtc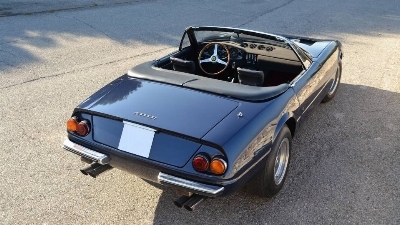 Credit: @guikasgtc
Credit: @guikasgtc
Contributors

Yosh1No

CarObsessed123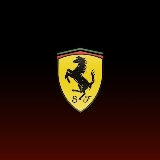 F288gto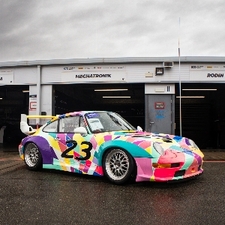 FinnHaleyHughes

SlapAPlateOnIt
Edits & History
You need to be logged in to submit an edit or view previous ones. Log in or sign up
Similar Cars