2 likes
3 spotted
0 garage
25/05/2023 updated
26/03/2021 uploaded
Details
Plaque Number
Member Only / 5
VIN
Gold Member Only
Chassis
Member Only
Model Year
--
Plate

OAES924
Color
Dark Blue Metallic
Interior
Beige Leather
Original Market Specification
--
Transmission
--
Drive
LHD
Last known km/miles
--
MSRP
--
Status
Unrestored
Collection
--
Datasource
Barchetta.cc
Ferrari Chat
RM Sotheby's
Sale Link
--
Information
Original was in Grigio Ferro over Rosso Vaumol leather.
1 of 5 365s rebodied for Luigi Chinetti all 5 are different from one another.
This example was built for Luigi's wife and originally had her name on the door.
Exact location unknown but was most recently brought to an event by a company based out of Fort Lauderdale, FL.
Location History

Fort Lauderdale, Florida, United States Info

Orlando, Florida, United States InfoAttended the 2019 Festivals of Speed Orlando.

Scottsdale, Arizona, United States InfoSold For $670,500 at the 2019 RM Sotheby's Arizona auction.

Palm Beach, Florida, United States InfoDisplayed by John Barrett at the 2014 Cavallino Classic.

Fernandina Beach, Florida, United States InfoAttended the 2014 Amelia Island Concours.

Athens, Georgia, United States InfoSeventh owner, John Barrett (2013-2019). He bought it from 2013 Gooding & Co. Pebble Beacher Auction for $720,000.

Medina, Washington, United States InfoSixth owner, Jon Shirley (1991-2013).

Portland, Oregon, United States InfoFifth owner, Marv Tonkin (1990-1991).

North Miami, Florida, United States InfoFourth owner, Richard Gorman in 1990.

Los Angeles, California, United States InfoThird owner, Marty Yacobian (1985-1990).

New York, New York, United States InfoCar was traded back to Luigi Chinetti in 1975 and rebodied as Michelotti Spyder in 1976.

Greenwich, Connecticut, United States InfoDelivered via Chinetti Motors to a Dr. Silva in 1971.
Gallery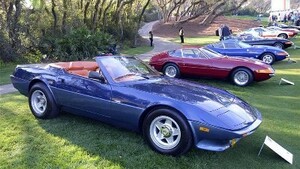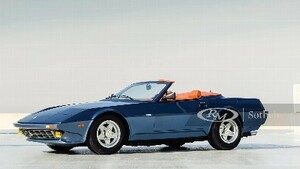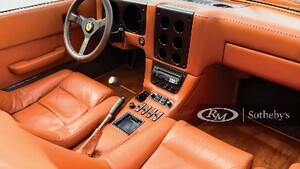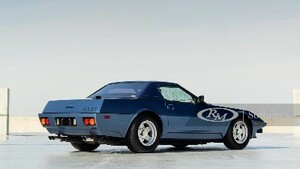 Uploaded by
Submit an edit
Not Signed In You need to be signed in to submit an edit. Log in or sign up
Edit History
Similar Cars