0 likes
0 spotted
0 garage
28/03/2023 updated
14/09/2022 uploaded
Details
Plaque Number
Member Only / 206
VIN
Gold Member Only
Chassis
Member Only
Model Year
--
Plate
--
Color
Celeste Chiaro Metallizzato
Interior
Unknown
Original Market Specification
--
Transmission
--
Drive
LHD
Last known km/miles
--
MSRP
--
Status
Clean Title
Collection
--
Datasource
--
Sale Link
--
Location History

Alpen, North Rhine-Westphalia, Germany Info

Brussels, Brussels, Belgium InfoPrevious owner, Maurice Harlaux (1985-2006).

Hilversum, North Holland, Netherlands InfoPrevious owner, Pieter Boel (1981-1985).

Lausanne, Vaud, Switzerland InfoDelivered via Italauto to Mr. Bacic in 1966.
Gallery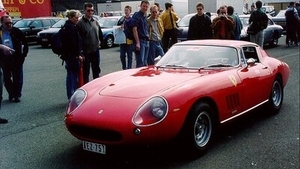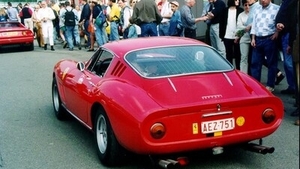 Uploaded by
Submit an edit
Not Signed In You need to be signed in to submit an edit. Log in or sign up
Pending Edits
Submitted by
15anbs
New
1 of 60 275 GTB/2 alloy cars made.
Edit History
Similar Cars