Car details
Number
Member Only / 448
Color
Azzurro
Interior
Nero Leather
Drive
LHD
Status
Clean Title
Uploaded
21/12/2021
Updated
02/10/2022
Gallery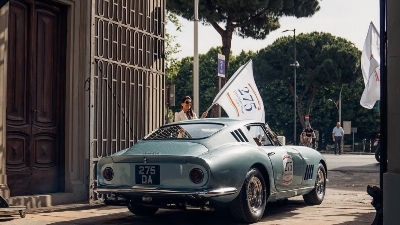 Credit: @TomHartleyJnr
Additional details
VIN
Gold Member Only
Chassis
Member Only
Plate
Member Only
Owner Name
Gold Member Only
Collection
--
Datasource
--
Sale Link
--
Location History

London, England, United Kingdom InfoArrived to United Kingdom since 1999, repainted once in yellow and now in Grigio Azzurro.

Florence, Tuscany, Italy InfoAttended 2022 275 Tuscany Tour.

Paris, Île-de-France, France InfoAuctioned at Poulain Le Fur Paris in 1990, at that moment the car was in Rosso.

Rochester, New York, United States InfoDouglas Weinberg bought it in 1977 as the second owner.

New York, New York, United States InfoDelivered via Chinetti Motors to Robert V. Luebbe in 1965, original was Argento.
Submit an edit
Not Signed In You need to be signed in to submit an edit. Log in or sign up
Other 5 cars owned by
@zbrownceo