0 likes
1 spotted
0 garage
28/03/2023 updated
20/12/2021 uploaded
Details
Plaque Number
Member Only / 206
VIN
Gold Member Only
Chassis
Member Only
Model Year
--
Plate
--
Color
Argento
Interior
Nero Leather
Original Market Specification
--
Transmission
--
Drive
LHD
Last known km/miles
--
MSRP
--
Status
Clean Title
Collection
Datasource
UltimateCarPage
Sale Link
--
Location History

Penn, England, United Kingdom InfoCurrent owner since 2005.

Le Castellet, Provence-Alpes-Côte d'Azur, France Info10,000 Tours 2015.

Oosterbeek, Gelderland, Netherlands InfoPrevious owner, Piet Roelofs, completed rebuilt to a Competizione specs with Argento exterior (200?-2005).

Zandvoort, North Holland, Netherlands InfoPrevious owner, John Bosch, car was damaged by a fire (1999-200?).

Encinitas, California, United States InfoPrevious owner, Neil Levy (1977-1999).
Gallery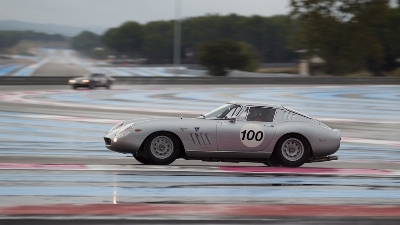 Credit: @UltimateCarPage
Uploaded by
Submit an edit
Not Signed In You need to be signed in to submit an edit. Log in or sign up
Edit History
Similar Cars