3 likes
0 seen
31/01/2023 updated
22/09/2021 uploaded
PRO Gallery
Credit: RMSothebys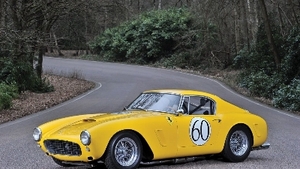 Credit: RMSothebys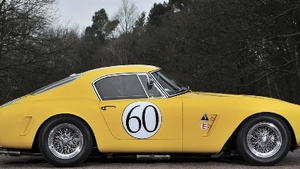 Credit: RMSothebys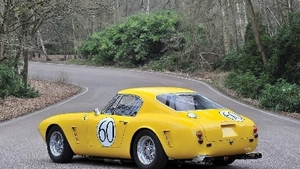 Credit: RMSothebys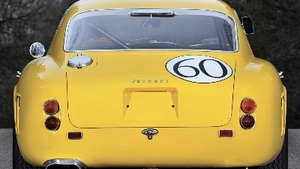 Credit: RMSothebys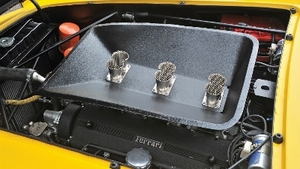 Credit: RMSothebys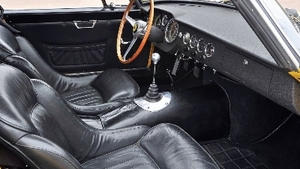 Credit: RMSothebys
Details
Number
Member Only / 73
VIN
Gold Member Only
Chassis
Member Only
Model Year
--
Plate
Member Only
Color
Grigio Scuro
Interior
Rosso Leather
Original Market Specification
--
Transmission
--
Drive
LHD
Last known km/miles
--
MSRP
--
Status
Restored
Owner Name
Gold Member Only
Collection
Datasource
Cannes Spotting
Sale Link
--
Information
Ferrari Classiche certified.
Location History

Pleidelsheim, Baden-Württemberg, Germany InfoFor sale at Mechatronik.

Modena, Emilia-Romagna, Italy InfoDisplayed at the 2022 Concorso di Modena.

Maranello, Emilia-Romagna, Italy InfoFerrari Classiche certified in 2019 after a two year's restoration, repainted to Grigio Scuro, original engine installed.

Cernobbio, Lombardy, Italy InfoNot sold at RM Auction Villa Erba 2015.

London, England, United Kingdom InfoEleventh owner, Rohan Fernando, located in Jersey (2011-2019).

Munich, Bavaria, Germany InfoTenth owner, Dr. Darius Ahrabian & Dr. Wolf Zweifler, bought via SMC (2007-2011).

Tokyo, Tokyo, Japan InfoNinth owner, Taizou Shimano (1999-2007).

Tokyo, Tokyo, Japan InfoEighth owner, Hitoshi Oda, somewhere in Japan (1997-1999).

Nemuro, Hokkaido, Japan InfoSeventh owner, Kentaro Kato, paid $900,000 (1996-1997).

La Jolla Ranch, California, United States InfoOffered via SMC in 1996.

Greensboro, North Carolina, United States InfoSixth owner, Robert C. Rapp (1994-1996).

Winchester, England, United Kingdom InfoCar was exported to UK by Duncan Hamilton & Co., in order to exchange a Ferrari F1 racing car, car was in restoration.

Seattle, Washington, United States InfoFifth owner, David Livingston (1986-1992).

Atlanta, Georgia, United States InfoFourth owner, Robert Binswanger, bought it without engine (1970s-1986).

Los Angeles, California, United States InfoHad two owners in 1970s in Los Angeles, Lloyd Hopkins and an unknown owner.

San Marino, California, United States InfoSecond owner, Dr. Hamilton Kelly, owned it since 1972.

Florence, Tuscany, Italy InfoDelivered new to Dr. Cesare Marchi in 1960.
Gallery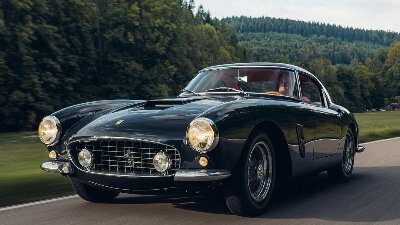 Credit: @alexpenfold
Credit: @alexpenfold
Credit: @alexpenfold
Credit: @alexpenfold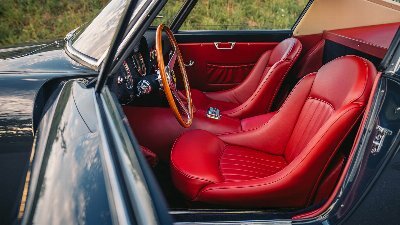 Credit: @alexpenfold
Credit: @alexpenfold
Credit: @RMAuction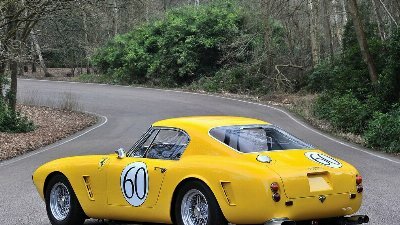 Credit: @RMAuction
Uploaded by
Submit an edit
Not Signed In You need to be signed in to submit an edit. Log in or sign up
Edit History
Similar Cars