25 likes
2 spotted
4 garage
01/11/2023 updated
11/02/2022 uploaded
Details
Plaque Number
Member Only / 4
VIN
Gold Member Only
Chassis
Member Only
Model Year
1938
Plate
--
Color
Black
Interior
Beluga Black Leather
Original Market Specification
--
Transmission
--
Drive
RHD
Last known km/miles
--
MSRP
--
Status
Restored
Datasource
--
Sale Link
--
Information
1938 Bugatti Type 57SC Atlantic Coupé (1 of 4 57SC Atlantic).

Originally delivered Sapphire Blue with Beige leather interior.

Purchased by fashion magnate Ralph Lauren in 1988, and then commissioned a complete restoration with Paul Russell and Co.

The car was given the "Best of Show" award at Pebble Beach in 1990 and "Best of Show" at Villa d'Este in 2013, along with many other top awards.
Location History

Bedford Hills, New York, United States -- -- InfoResides here

Cernobbio, Lombardy, Italy -- -- InfoConcorso d'Eleganza Villa d'Este 2013

Paris, Île-de-France, France Event 28/04/2011 InfoExhibition "L'art de l'automobile : Chefs-d'oeuvre de la collection Ralph Lauren" at the museum "Les Arts Decoratifs" - 28/04/2011 to 28/08/2011

Monterey, California, United States -- -- InfoPebble Beach Concours d'Elegance 1990

Chipping Norton, England, United Kingdom -- -- InfoPrevious owner - Anthony Bamford

London, England, United Kingdom -- -- InfoPrevious owner - Richard B. Pope (EXK6 registration)
Gallery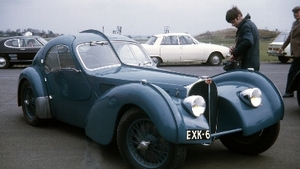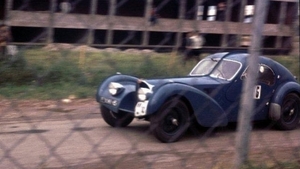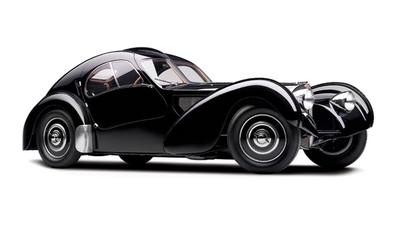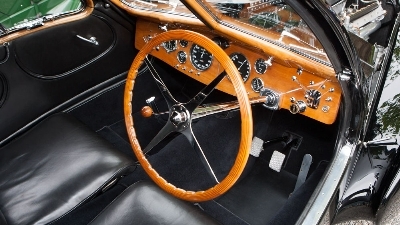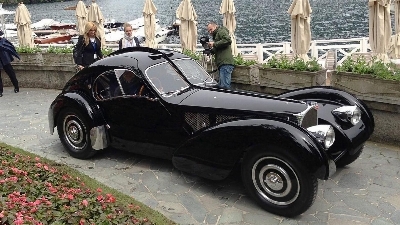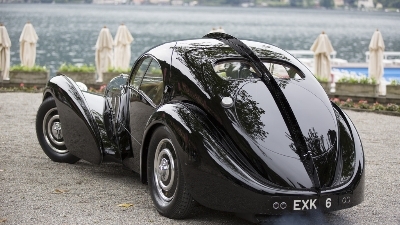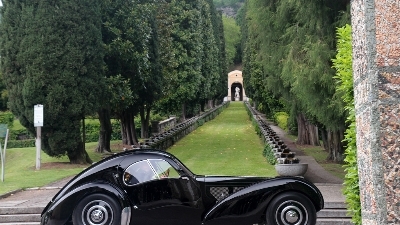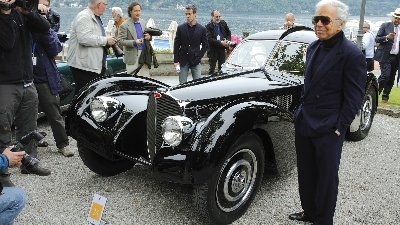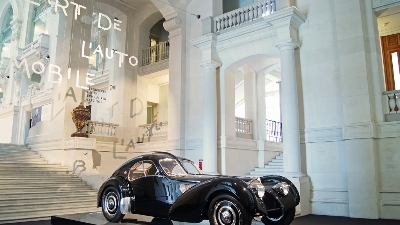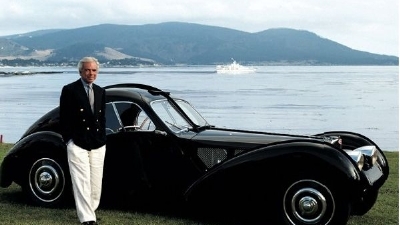 Videos
Edits & History
You need to be logged in to submit an edit or view previous ones. Log in or sign up